CONSERVATION FRAMING SERVICES
Brooklyn Frame Works provides conservation framing services in our Park Slope shop to ensure that your artwork is kept safe from any elements that may cause it to degrade, such as acidity and light. All materials, either in direct contact with artwork or even within the sealed frame itself should be non-acidic or inert. The glazing, whether glass or acrylic, is also a very important consideration, as UV damage from light sources account for the most common damage to art.
The museum quality, conservation framing techniques and components we use to maintain the longevity and value of your artwork are listed below: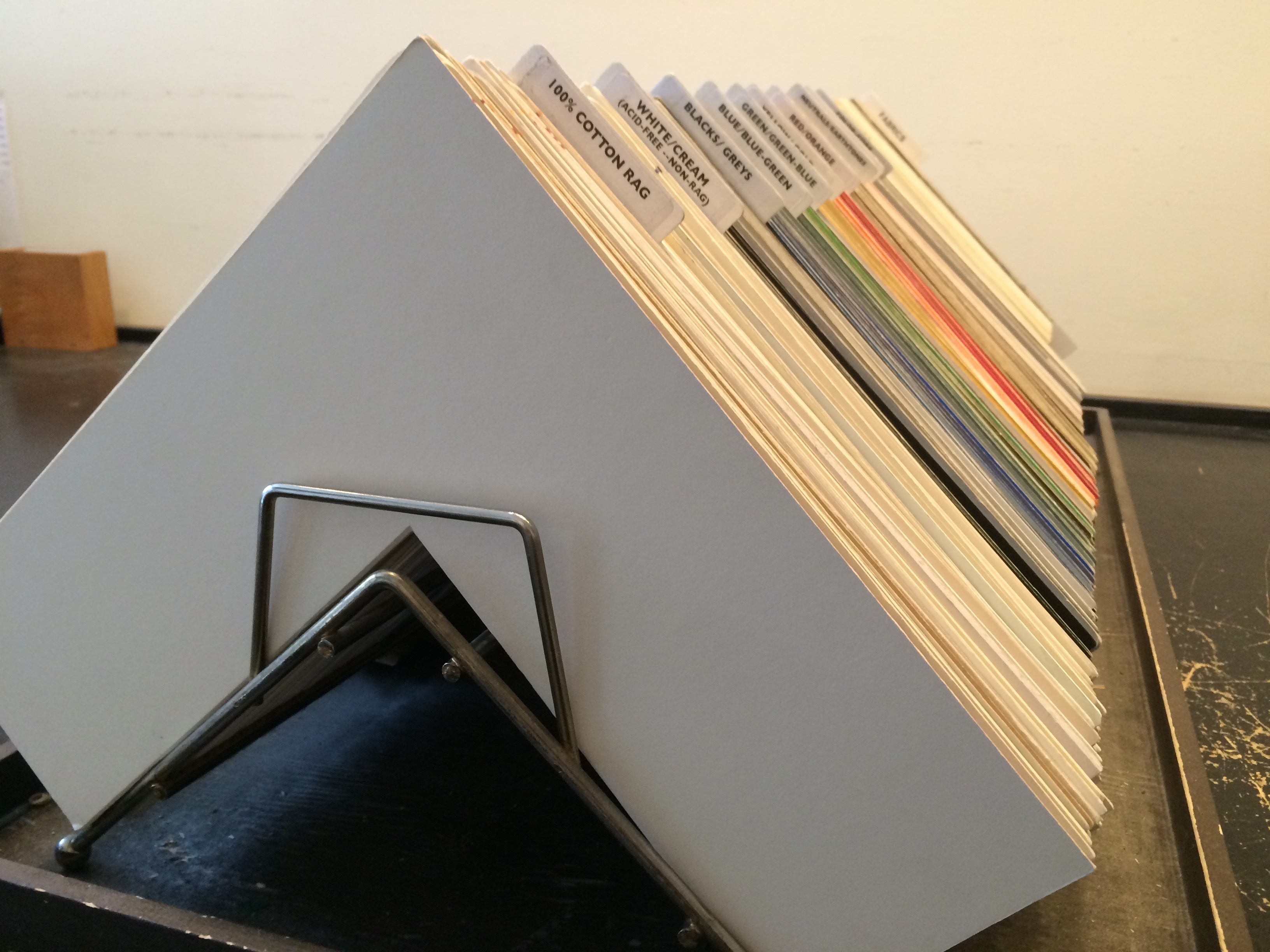 Save
Save
Save
Save
Save
Save
Save
Save
Save
Save
All the mat board we carry is acid-free. We have a large selection of 100% rag mats, acid-free mats and fabric-covered mats in both 4-ply (1/16") and 8-ply (1/8") thicknesses.  Our fabric mats can be made with 100% silk, linen or a variety of dyed, synthetic materials
Glass and Acrylic (aka: Glazing)
Another critical component of conservation framing is the use of proper glazing.  We offer a variety of glazing products to suit one's needs. The use of UV screening, or conservation glass, is the basis for the best protection for artwork. Conservation glass will block 99% of art damaging UV light. UV protection is available in acrylic as well as in traditional glass.  We also offer both traditional non-glare glass and non-glare acrylic. For maximum clarity and conservation we highly recommend AR Glass (anti-reflective glass) also known as museum glass. This nearly invisible glass product also embodies the same 99%UV-blocking properties of conservation glass. We also replace broken glass in frames and can upgrade glass in frames -- from regular glass, to UV or museum glass.
Poster, Print & Photo Mounting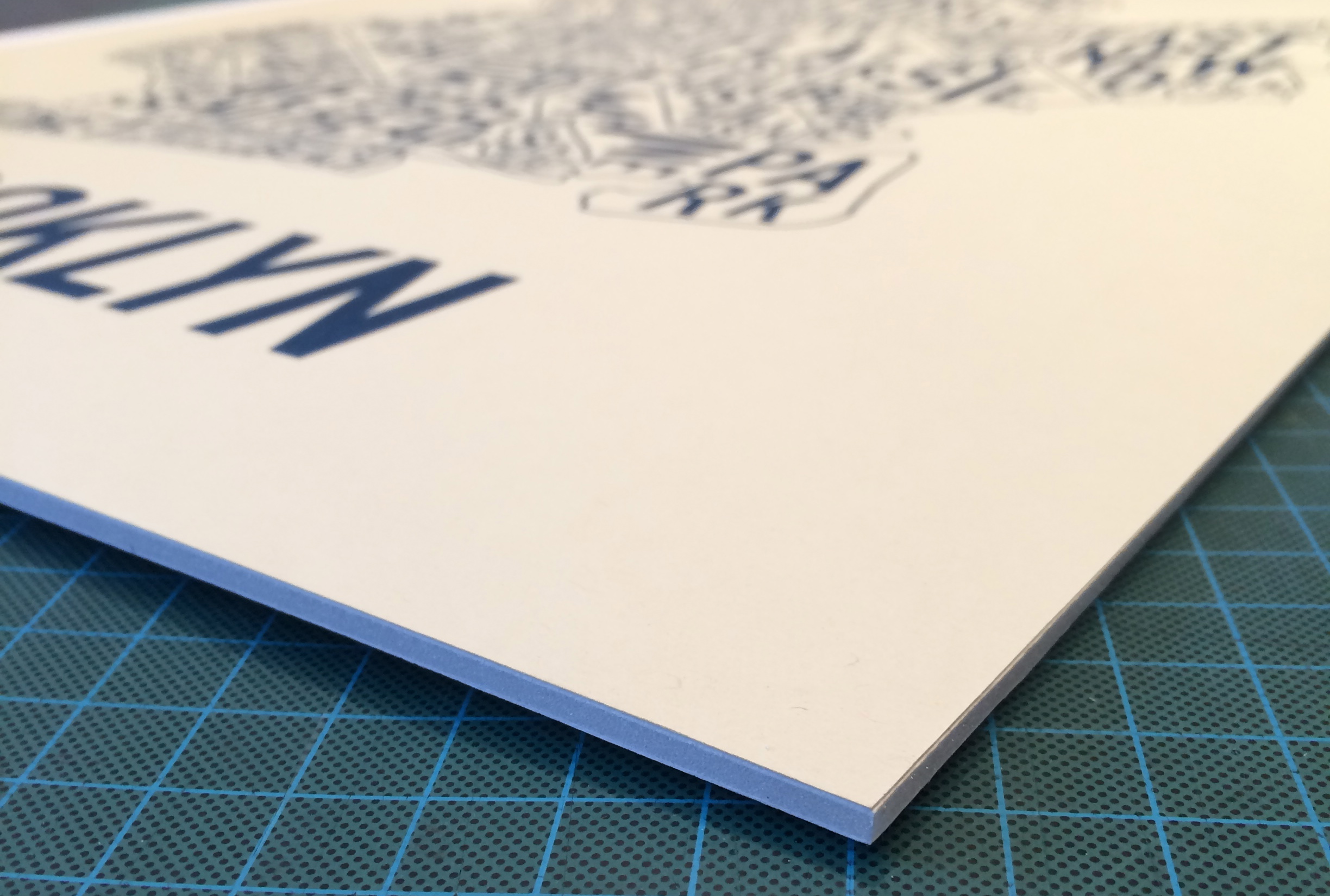 Save
Save
Save
The flatness of paper can be an important factor in one's perception of art. Posters and prints are often mounted to a substrate (board) of usually foamcore or mat board. Dry mounting of posters or prints is a process by which the art is physically bonded to board material with either a heat-activated sheet or pressure-sensitive adhesive. The process is generally considered to be permanent and is not recommended for art that is considered valuable or irreplaceable. Linen-backing is a wet-mount process that is typically reserved for vintage posters. It provides a rigid substrate of buffered paper and canvas that renders it suitable for restoration. Wet-mounting is the best way to "relax" wrinkles and fold lines in paper. This process is considered reversible and therefore more suitable for art that might otherwise be devalued by dry mounting. Currently, it is an industry accepted standard for photographs to be dry mounted. For optimum results, photos can be cold-mounted with pressure-sensitive adhesive to acrylic, sintra (PVC), di-bond or even aluminum -- all materials allowing for maximum flatness without any textural interference. See more regarding  flatness and framing.
Hinging (securing art within frame)
Most artwork needs to be secured inside its frame by some means. We utilize conservation 
framing materials such as 100% acid-free tape, to hinge (or adhere) artwork.  While many 
works of art may be hinged with acid-free, pressure sensitive tape, we also offer traditional museum quality hinging. Traditional museum hinging of artwork starts with genuine rice paper. Careful attention to art weight will determine the weight of the rice paper to be used. The rice paper is carefully wet-torn as to maximize fiber strength. 100% wheat starch paste is used to make a bond that is very strong, acid-free and totally reversible.
Art on Canvas: Stretching/ Re-stretching
Paintings on canvas require special care and consideration to insure against potential cracking when being stretched,  tearing and also acid damage. We use only adjustable and keyable custom-made stretcher bar frames to stretch or re-stretch works of art on canvas. This insures that stress upon the painted surface is greatly reduced. A carefully tightened canvas secured to properly designed wooden stretcher bar stock is essential in minimizing the art's contact with the potentially acidic wood.
Textile Art/ Art on Fabric
Conservation framing techniques must also be utilized when mounting and framing textiles 
and fabrics.  We take great care to stitch and sew fabric securely to an acid-free substrate -- 
enabling the art to be well supported without comprise to the fibers. When applicable, the 
mounted art is then spaced away from the glazing to allow air to circulate freely. When 
framing needlepoint work that is too "warped" to be displayed properly we first "block" the 
fabric (ie: squarely pinning and stretching the fabric to a rigid board). A week or so on a 
blocking board will typically cause the art to conform to a square and therefore more presentable condition.
Brooklyn Frame Works
142 Fifth Avenue, Brooklyn, NY 11217 • 718 399-6613 • info@brooklynframeworks.com